Fabulous scenes at outside of Sarfraz home
KARACHI: Pakistan skipper Sarfaraz Ahmed on Tuesday credited team management for backing them up after humiliating defeat in the first match against India, which resulted in players standing up to the occasion and clinched the title from arch-rivals.
He was talking to media after reaching home, where a large number of fans have gathered outside his house and chanted slogans of Pakistan Zindabad. Holding trophy in his hands Sarfaraz too sang 'Mouqa Mouqa' along with the fans.
Replying to a question, he said we have improved in all departments after losing to India. We avoided using social media, he shared.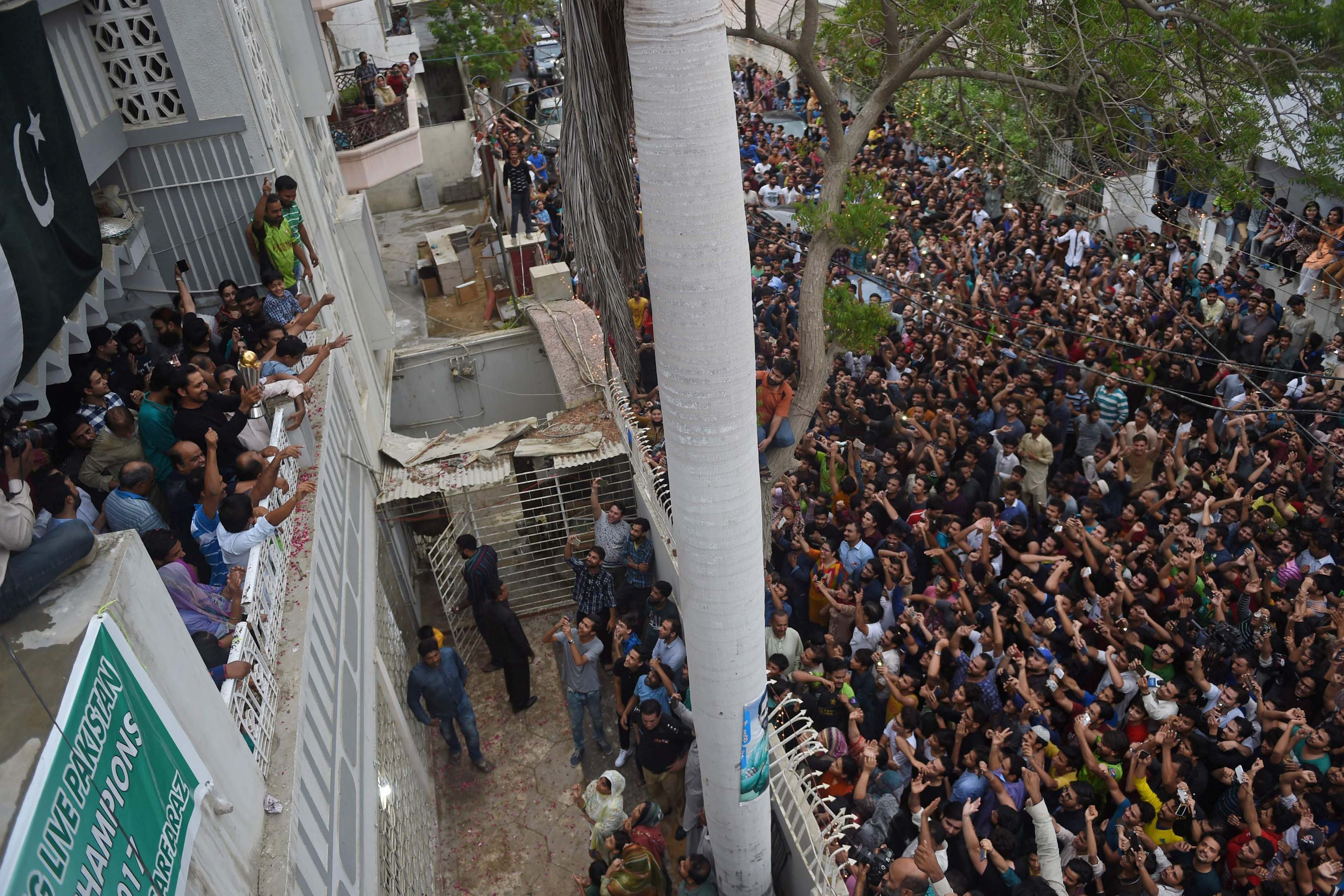 Sarfaraz Ahmed (L, in black shirt) holds the trophy as he acknowledges fans at his home.
Historic win is the outcome of team spirit and nation's prayers, we are thankful to the Almighty, Sarfraz said.
Triumphant Pakistan cricket team captain Sarfraz and Rumman Raees were warmly welcomed at Jinnah International Airport following their historic victory on Sunday.
Governor Sindh Muhammad Zubair, Mayor Karachi Waseem Akhtar, and hundreds of Pakistan cricket team's fans, bearing flowers gathered in the wee hours of Tuesday at the Airport to greet the winning captain and other players.