Helpless mother awaits saviour for 8-month-old daughter's operation
(Web Desk) – One cannot imagine the pain a parent goes through when their child is sick. It seems parents of ill children can themselves feel their pain, along with the nagging feeling of anxiety making them constantly think about when their child will get better.
One would consider a parent very unlucky if multiple children were sick at home and the parent did not even have money for their treatment. Such is the case with a mother from Rawalakot, who is unfortunate enough to have three of her four daughters having fallen prey to heart ailments.
All the daughters are very young. The story of their misfortune does not end there as the daughters are without a father and the mother is solely responsible for taking care of their frail selves. Particularly distressing is the case of the youngest child.
The youngest daughter, 8-month-old Abeeha, only has a year's time as doctors have proclaimed that she needs to undergo an operation within a year otherwise she won't survive. The amount set for the operation is Rs 4 lakh, something that is way beyond the reach of this grieving mother. The ill-fated mother even had to sell the utensils in her house but could not arrange the money.
---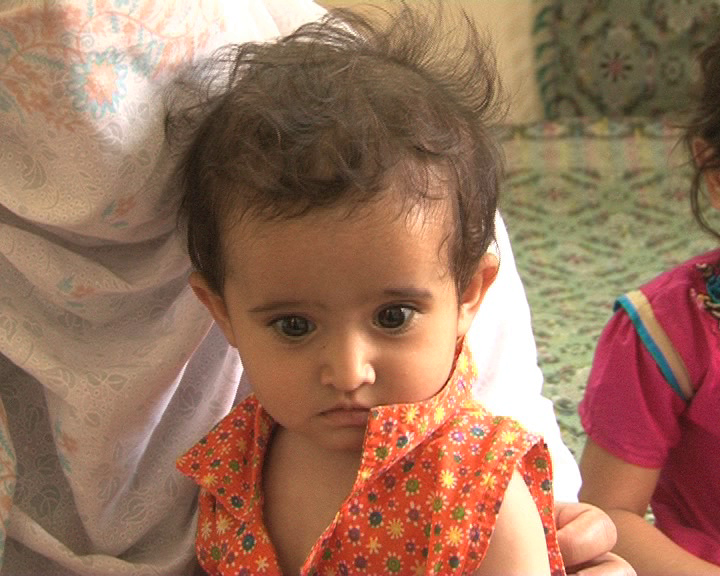 Eight-month-old Abeeha suffers from a heart condition and only has a year to live.