Kenya opens First railway for a century
Kenya has opened a major new railway between the port city of Mombasa and the capital, Nairobi, 18 months early.
President Uhuru Kenyatta said during the launch that the $3.2bn (£2.5bn) Chinese-funded line signalled a new chapter in the country.
He warned that he would authorise the execution of vandals after four people were arrested damaging sections of a guardrail.
It is Kenya's biggest infrastructure project since independence.
The 470km (290 miles) line is supposed to eventually connect land-locked South Sudan, eastern Democratic Republic of Congo, Rwanda, Burundi and Ethiopia to the Indian Ocean.
Last week, Mr Kenyatta secured an additional $3.6bn from China to extend the railway line 250km (155 miles) west from the central town of Naivasha to Kisumu.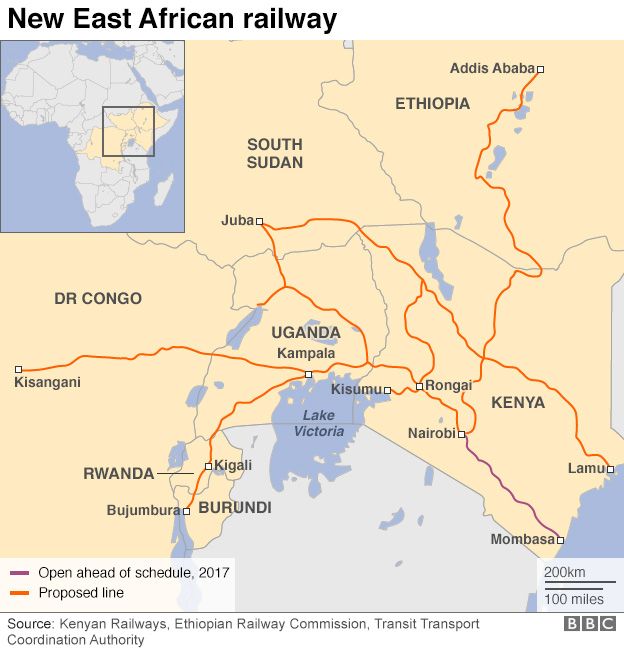 Mr Kenyatta, who is touting his development record as he seeks a second term in August's election, said the railway line heralded a new chapter in Kenya's history:
"A history that was first started 122 years ago when the British, who had colonised this nation, kicked off the train to nowhere… it was then dubbed the 'Lunatic Express'."