Do you know Zimbabwe has a 'Minister of WhatsApp'
A spoof government notice hit social media as soon as President Robert Mugabe announced he had set up a new ministry responsible for Cyber Security, Threat Detection, and Mitigation.
Zimbabweans reacted with customary humor to the letter, which faked the signature and letterhead of the newly appointed cyber minister – Patrick Chinamasa – and instructed all WhatsApp group members to register with the ministry by November.
The letter was signed "By The Cyber Powers Vested In Me".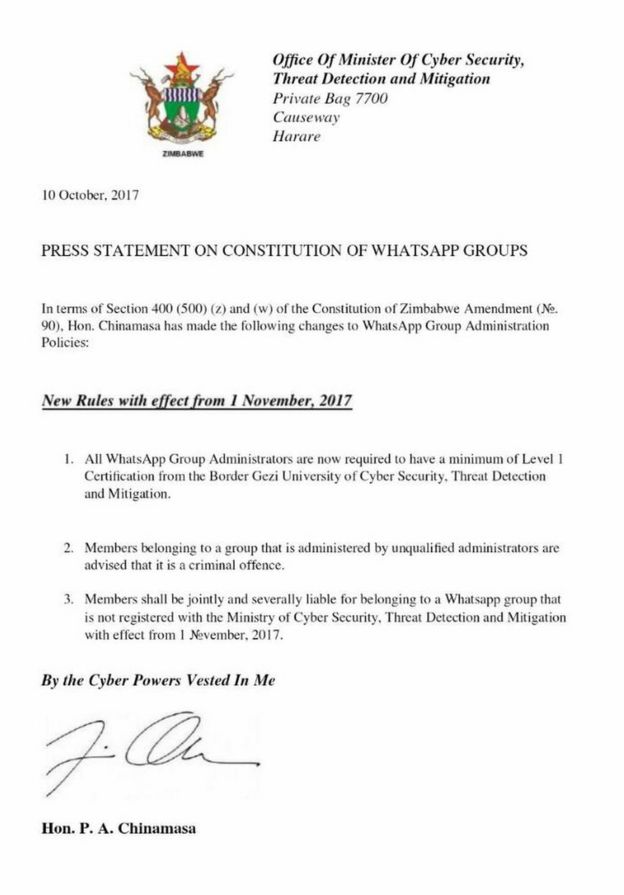 But the jokes have since subsided, and Zimbabweans are now considering what the new ministry will mean for their civil liberties – especially freedom of speech.