Parachinar: Thousands of people protesting to demand security after blasts
PARACHINAR: Tens of thousands of people protested in Parachinar on Thursday to demand better security after twin bombings in a market there last week killed 75 people, officials and witnesses said.
Citizens of Parachinar began a sit-in protest soon after the two bombs went off last week on Friday evening, as shoppers were
out buying supplies in preparation for the breaking of the fast on one of the last days of the holy month of Ramadan.
"We are tired of picking up the dead bodies of our people," said Arshad Umerzai, a former provincial government minister.
Prime Minister Nawaz Sharif announced 1 million rupees ($10,000) compensation for the families of every victim of the blasts, and 500,000 rupees for the wounded, but the protesters dismissed that, saying victims of attacks in other places got more, a witness said.
Security forces stopped media crew from travelling into the town to cover the protest on Thursday, saying they needed special permission.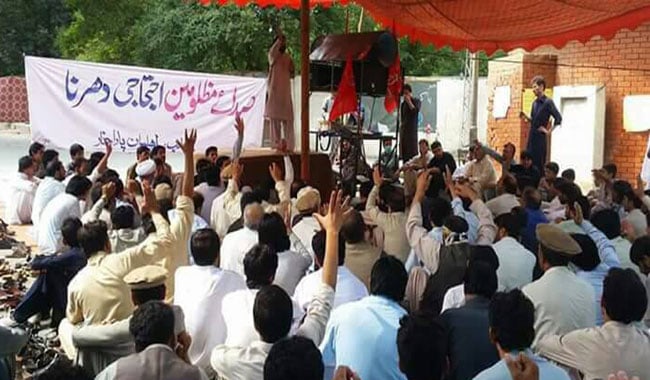 Parachinar is part of the Federally Administrated Tribal Areas, ethnic Pashtun-majority areas along the Afghan border covered by special laws and regulations.