Power outages spark protest in Khyber Pakhtunkhwa
PESHAWAR (Dunya News) – Pakistan Tehreek-e-Insaf (PTI) member of provincial assembly, Haji Fazal Elahi on Monday has taken to the streets along with the locals of Achini against prolonged power loadsheding in Peshawar.
The protesters, under the supervision of PTI leader who was representing ailing provincial minister Shah Farman constituency, blocked main Ring Road and also destroyed various cars with sticks and rocks.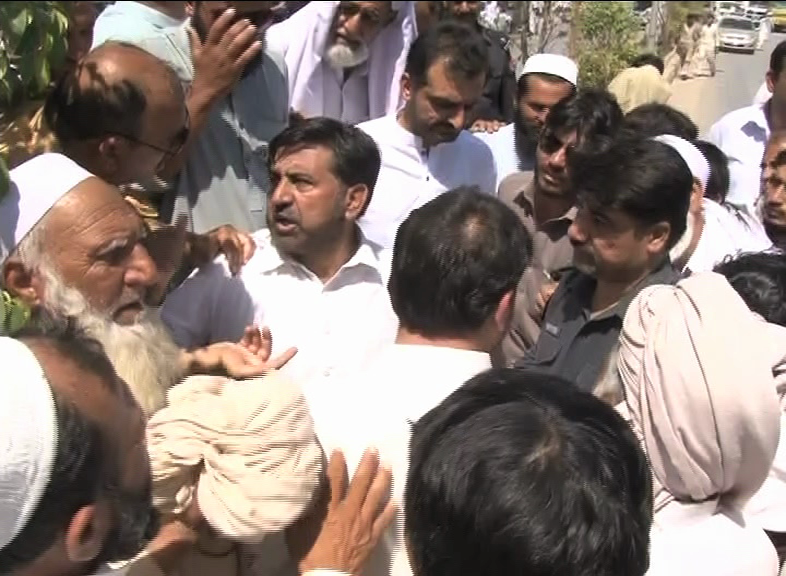 Fazal Elahi said that provincial government has given him a task to resolve power issue. He said that we need electricity at least in the sacred month of Ramazan.
Meanwhile, the locals also said that there is no power in their area from past three days which has also caused water dearth.