Youth of Karachi distributed wet towels among the people during heat
KARACHI: Driven by the urge to provide some relief to the people in the sweltering heat in the holy month of Ramzan, a  group of youths put their heads together to come up with an idea.
They decided to distribute wet towels to motorists, pedestrians and bikers in different parts of the city.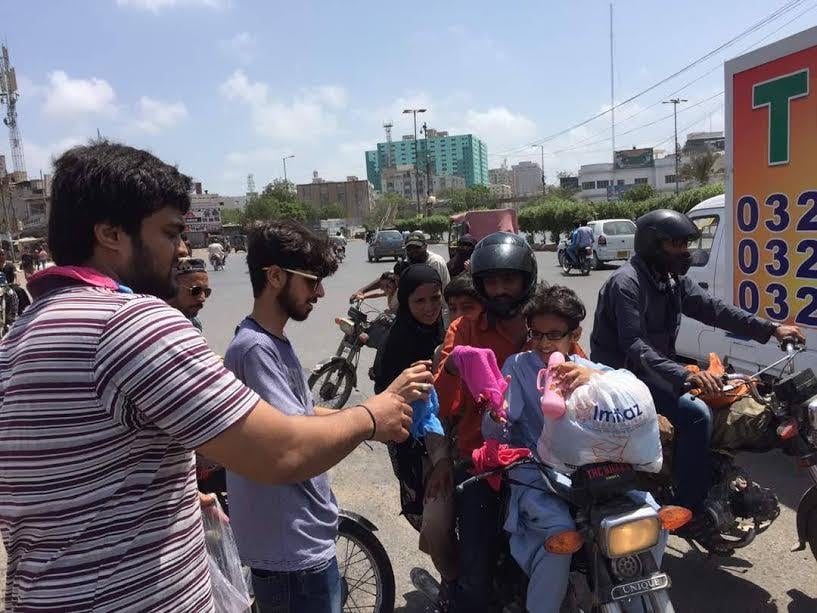 They took to the roads  and started handing wet towels to the citizens at traffic signals, markets and bridges so that they can maintain their body temperature in the hot weather.
Mujeeb Sherliat, a volunteer of the group, told The News "We contributed individually as much as we could, and were able to distribute around 160 dozens of wet towels to people.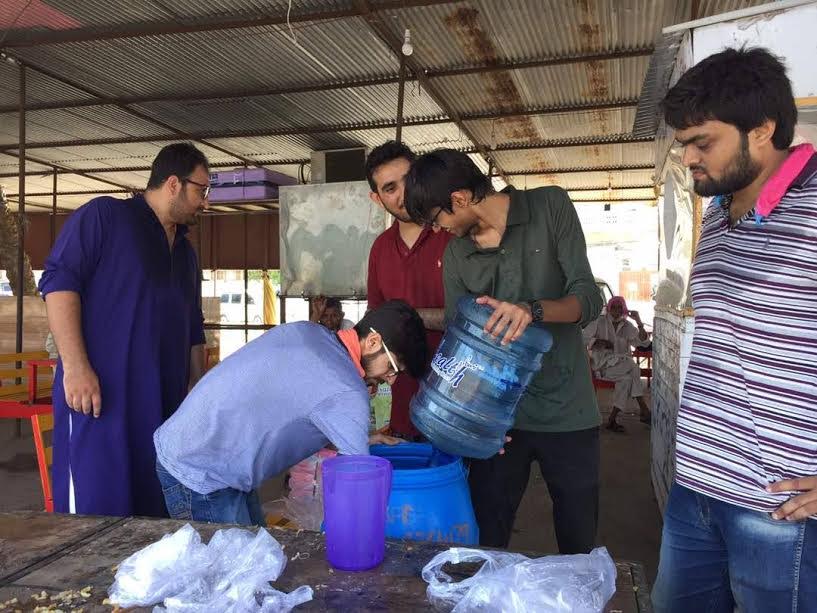 He said his team would pursue charitable acts and their next aim is to distribute shoes to barefoot street children.
The  towels were distributed in different areas of city where  teams were assigned to carry out this task in  Gulshan Iqbal,  Nazimabad,  Numaish  and  areas adjacent to airport.